What is a Modular Home?
A Modular Home, also called a "Prefab" home and officially known in California as "Factory Built Housing," is built in a factory to the California Residential Building Code. This is the same state and local building codes as traditional homes built entirely at a construction site. Your home is transported on special trucks to the building site where a licensed specialty "set crew" using a crane or sophisticated rolling equipment places each piece on a concrete foundation, and a licensed contractor completes the home. Once we deliver your home, it will be finished so that it is indistinguishable from a traditional "stick-built" home. Find more modular construction information here.
How much do modular homes cost?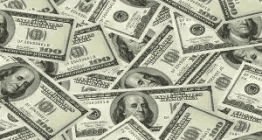 Our standard modular homes retail for a minimum of approximately $200.00 Per Square Foot ("PSF") delivered including sales tax. Modular homes generally cost 5-20% less than a comparable finished home built on-site in most areas of California, but the biggest benefit of a Cutting Edge modular home is getting your home built faster and knowing that you will have a strong and beautiful home to live in for many years.
Evaluating your total project costs based on a "Preliminary Guesstimate" from a dealer or contractor (big or small) is of no value to you. You can be told anything, but without engineered construction plans, the costs cannot be estimated. People ask us on an ongoing basis, how much will my total project costs be? No one should answer this question for you without preparing site-specific plans for your home. Every property is different, and every home plan on every lot will have a different cost based on site-specific conditions like the soils, foundation design, and specific construction costs in your area, and based on your preferences. When we don't have good answers, we will not give answers just to say something. We know that our clients want reliable answers to their questions about costs, so we promise to provide the services and resources that you need to get your questions about total costs answered once your site-specific plans have been completed. It would be much easier for us to guess your costs or give you a rule-of-thumb cost, but that approach has not proven to be accurate historically, so Cutting Edge Homes does not provide a "guesstimated" cost for you.
Costs we know = The cost for the modular home that we offer delivered to your site, including tax.
Costs you don't know until site-specific plans are completed = The cost for the on-site construction, including infrastructure costs, grading, foundation, crane, installation, button-up, and completion costs.
Once you have site-specific engineered plans in place a licensed General Contractor can provide you with an estimate for the on-site work. Cutting Edge Homes is not a construction company and doesn't estimate or perform on-site work.
While our modular homes are normally less expensive than site-built homes, the homes will not be as cheap as manufactured or mobile homes, as our quality standards are much higher and the cost is more. We typically tell our clients that if they can't afford a minimum of $275 per square foot for their vertical construction costs (hard costs from the foundation up, on a level lot, not including permits, utility connection costs, permits, fees, or engineering), they probably cannot afford our more value-conscious modular homes. Because there are no differences in the appraisal guidelines or a required disclosure for modular homes versus site-built homes, there is no good reason that a modular home should be less expensive than a site-built home.
The pricing noted above is for a standard-sized single-story home of about 2000 SF efficiently designed to be built in the factory and transported to your property. As homes get less efficient or smaller, the cost does begin to increase on a PSF basis.
Our single-story homes cost less than our two-story homes for the factory-built home portion, and this also has proven to be the case for the on-site work performed by contractors (others). If your budget is a primary concern, we recommend looking at the single-story homes to help keep your costs inline with your expectations.
If you would like to find out more about the pricing for a specific plan please sign up for more information on our Contact Us form and we will provide the pricing information to you directly.
How can I save money and get my home built faster?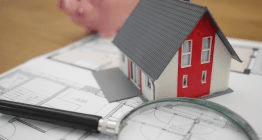 Pick a Stock Plan that is in our CAD / computer drawing system and you will get a cash discount. Stock Plans can be engineered for your site faster than a new custom plan. Selecting from these plans is one of the few ways you can simplify the building process, and we pass on the savings to you. Building with Cutting Edge is already easier than your other choices but building in California can be complicated. We encourage our clients to consider ways to make it easier, faster, and more economical.
Using a plan where someone has already put in the money, time, and effort to get it drawn up will simplify the process and have you living inside of your new home much more quickly… with a few extra thousand dollars in your pocket. These specials apply to modular homes built in California only.
Do you sell real homes; or do you sell trailers or mobile/manufactured homes?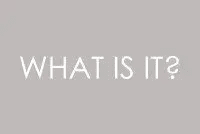 We only sell real homes, known as "Single Family Residences." All of our homes are built to the California Residential Code, the State of California's code for real homes. We don't sell any mobile homes or manufactured homes, so please don't worry! We are using an advanced way of building homes, not building trailers. These are regular homes, built in components in the factory and assembled on-site, but become indistinguishable from conventionally-built homes when completed. The financing is the same type of construction or permanent financing that you get with any other home. Your home will appraise like a similar stick-built home on a similar lot with similar amenities, not like manufactured housing.
Please don't take just our word for it. The Federal National Mortgage Association (FNMA), or "Fannie Mae," provides liquidity, stability, and affordability to the mortgage market. Its purpose is to create a secondary market for the purchase and sale of mortgages, so it is the most credible source that you can go to about the sale and financing of modular homes. Please see the Fannie Mae "Selling Guide: Factory-Built Housing: Modular, Prefabricated, Panelized, or Sectional Housing" here.
Read a technical comparison between modular and manufactured homes here.
I would like to get a loan. What is the best way to learn more about construction financing?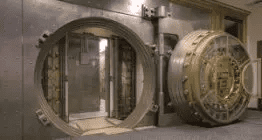 You can call all of the big banks and try to get a loan set up, but they are normally poor lenders for construction loans. We have worked with plenty of lenders over the years. Lenders come and go in the construction loan business, but the following companies will do a great job for you and they clearly understand what a modular home is.
Our lending partners will integrate your loan seamlessly with your project and give you the same rates as stick-built construction financing.
It is generally not possible to close a construction loan without first spending considerable time, resources, and effort on your project. This is based upon the lengthy timelines for a building project, likely permitting delays, and the uniqueness of each project. A construction project typically requires that you at least have already purchased the land, paid to prepare engineered plans specific to your project, have submitted to the local jurisdiction, and obtained planning approval and building permits. When those items are completed, your project costing can be finalized by the General Contractor (others). The lender will then review your application for outstanding items so you can close your construction loan. We understand not all clients are familiar with or excited about the time and investment required to build a new home in California. We like to prepare our clients for reality and do not want to sugar-coat this process as it can be trying even for a sturdy person.
Important Note: Our pricing lists provide model-specific prices for cash buyers of our homes. Additional short-term financing costs will apply when a lender's payment schedule differs from the factory's.
Randall Lee Nixon
OneTrust Home Loans
Reviews
(858) 429-4654 – Office
(619) 954-7816 – Cell
rnixon@onetrusthomeloans.comThis lender specializes in new modular home construction loans.
Once I have my lot and financing, how long does it take to build a modular home?
Building a modular home will take approximately half of the construction time of conventional construction. Because the modular home is built in the factory concurrently with the grading and construction of the foundation the overall construction schedule is sped up tremendously.
Prior to the building of a home, there is a process to prepare property-specific construction plans. After that, the permitting process takes over and the timeline is based upon their schedule and the number of revisions they require to the plans. The plan preparation and permitting process is a multi-month process that is done before you break ground on your property. Building a site-built home requires these same types of timelines for plans and permits though sometimes our process is faster.
Really though, it is the actual building of the home that is faster.
What areas do you service?
We service the entire state of California as a supplier of modular homes.
We are interested in contributing our skill set for multi-unit projects in California or other states. Please contact our office by phone to discuss the options at 877-280-6496
If Cutting Edge builds all over California how can you serve me in my community?
We are confident that we can compete with any local retailer of modular homes on price, and our services are more thorough and customized than our other state-wide competition in California. As they say down south, we didn't just fall off the turnip truck. We have been doing this for twelve years and we have a complete project system in place. Most of the work that we do is done by email, telephone, and fax, so location is not that important except when we do our initial route survey at your lot and when we deliver the home. We work with local general contractors that manage your project on-site who will be close and handling the critical on-site issues. In areas where we do not have an available general contractor, we can help you find, train, and work with a new local contractor to do the on-site work.
Our fourteen years of experience building in California's difficult building code and legal environment is proof that we will stand by our clients from the start to finish of their projects. We didn't copy anyone else's way of serving clients – we designed it from the ground up for our clients in California based on the challenges that they face living and working here. Our first home was built as our founder's family home, and we take building homes for families in California seriously. We work under an "Open-Source" philosophy painted with a healthy dose of realistic thinking, providing free, fair, and as complete of information as we have available. We work hard every moment to ensure that our client gets the best home and skilled work at the lowest possible price. We fully disclose all the information we have about ourselves, the industry, the laws and regulations, and our competition because we are confident you will choose us when you have all of the facts.
What is your experience and certification to be selling these homes?
Cutting Edge Homes Inc. was founded in California in 2004 when our principals were looking for a more affordable way to build residential homes. After several years previous years of developing for sale projects, we wanted to speed up the construction process and reduce unknowns without sacrificing quality. We began as one of several companies focused on the regional distribution of modular homes throughout California, with a focus on the more custom buyer. To our knowledge, we are the only one of those companies that survived the economic downturn and we are thriving today. We have a market coverage area from the Mexican border to Oregon, and from the Pacific to the Sierra Nevada Mountains. We have built houses with Border Patrol helicopters flying over constantly in eastern San Diego County, and others in a Redwood Forest that was closer to Oregon than the next town south in California. In 2012 we completed an ocean front villa in Marin County facing Point Reyes Peninsula, a Silicon Valley infill project, a Cape Cod style cottage on a Napa Valley vineyard, a ranch home on an Almond farm in the Central Valley, and a multi-unit development by the beach in Santa Cruz (among other projects). In 2014 we delivered two complete homes and assembled them in seven (7) days in the parking lot in front of the International Builders' Show in Las Vegas, Nevada as the center-piece of the Show Village.
We have permitted and built many homes in the strict California Coastal Commission zone, and we are a preferred distributor for the State of California based on our performance on public works projects in the fire-rebuild zones. We have sold homes from many of the available production facilities in California and have played a large part in the growth of the modular home industry in California over the last decade.
We enjoy a challenge and like to get involved in complicated projects that require a lot of planning, but our passion is delivering economical and simple construction solutions that help real people living in the real economy get into their dream home with minimal headaches and without breaking their budget.
Our staff members hold a certification from the Modular Housing Training Institute, an industry training and certification program that sets a best-practice benchmark for the building and setting of modular homes. We understand the market and have licensed loan brokers, real estate agents, appraisers, and a Registered Building Designer on our team. Our staff members are primarily focused on the planning and permitting phase through ordering, delivery, and service coordination of modular homes, but we cross-train to ensure a fundamental understanding of all phases of modular construction and the building industry. We go to the major building industry trade shows and our staff periodically completes new building code (IBC) review classes.
Which Green Building Programs can your homes qualify for?
Our homes will qualify for many categories of points under all of the recognized green building programs. We can work with whichever program our clients are interested in using, or any program required by the local building department. We recommend the Green Point Rating program from Build it Green for single-family residences. For multi-family and commercial projects, we recommend the appropriate LEED program by the US Green Building Council, of which we are a member in good standing. Learn more in this video series about Cutting Edge's Green Modular Construction.
Are there model homes that I can visit?
We have completed homes throughout the state that are made available to interested clients that sign up for our newsletter. We do not have a temporary "model home center" as is common in the manufactured housing industry as we only build permanent homes.
We have announced home tours for our newsletter followers when invited to by our clients. The tours are during the period of time between when modular building components are installed at the site and prior to completion and occupancy. Less frequently (for privacy reasons) we are invited by our clients to hold tours after the home is completed and occupied. All home tours are by appointment only with verified interested clients. We can also provide interested clients with the locations of homes already built if you want to drive by and see how our homes look.
My real estate agent / loan broker / friend said that they don't allow modular homes in my neighborhood. Is that true?
No. It would violate California's Factory-Built Housing Law to discriminate against modular construction versus other techniques. California Dept. of Housing and Community Development "Factory Built Housing Guide – Handbook for City / County Building Departments" has this to say:
"Factory-built housing can be installed where other similar types of housing units are built or exist. HSC Section 19993 allows local governments to exercise their local land use requirements with respect to factory-built housing, but the Attorney General has ruled that local governments may not require use permits for factory-built housing built in residential areas. Local requirements imposed on factory-built housing may not differ substantially from requirements imposed on other residential buildings of the same size."
Will I have difficulty in getting my home permitted at the local building department?
Our factories will be happy to accommodate any concerns that the local building department has, and we often encounter building department officials that have no idea what the law is. A Cutting Edge Homes representative will contact the building department to clear up any concerns, and if there are any misunderstandings we will have the California Department of Housing and Community Development contact your local building department to inform them of their responsibilities. Regardless of what an individual at the building or planning department may say, the stringent California state law preempts local building department permitting requirements. You will not be required to go through a complete engineering "Plan-Check" that similar site-built homes must go through or pay engineering "Plan-Check" fees, because the state of California has already performed the "Plan-Check" function during the approval process for your home. The local building department plan checks portions of the project that are done at the job site only.
The tool that we use to get our homes permitted quickly is the "California Factory Built Housing Guide for City/County Building Departments." Check out this document if you want greater insight into why our homes are just regular homes.
Important Notes *** When building a modular home there is a required state-level review of the engineered plans representing what is built in the factory. Each model requires plans specific to the design and location it will be installed. This process coupled with the local plan check of the entire project negates any time efficiency in the permitting process versus stick-built construction. You can gain major efficiency in the construction process. However, our experience has been that the overall modular home permitting time frame is not shortened vs. site-built construction permitting. There is still a benefit to the modular home engineering process because it does minimize local plan check comments & revisions for the modular home itself. This takes out a lot of the guesswork and stress associated with the typical local review of plans of a site-built home.
What about the re-sale value of a modular home?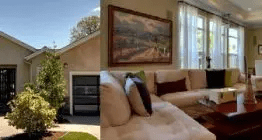 Since a modular home is built to meet or exceed the same standards as a home built on site, it should appreciate at the same rate as a comparable site-built home. Unlike manufactured or mobile homes, a seller of a modular home does not have to keep a state or federal insignia on the home stating that it was built in a factory. The national appraiser's guideline does not have a designation for a modular home versus a site-built home. Each are permanent, regular homes. Fannie Mae's "Selling Guide: Factory-Built Housing: Modular, Prefabricated, Panelized, or Sectional Housing" explains the appraisal and comparable property requirements when an appraiser values a modular home.
The state of California considers a modular home, known legally as "Factory Built Housing," to be fundamentally the same as a home built on site. The legal department at the California Department of Real Estate (DRE) has said that if their lawyers were real estate agents in the field, they would not disclose that a home was built using modular construction methods at resale, because you only disclose negative items.
A modular home is simply a "Single Family Residence." Future sales of the developed property will be registered as fee-simple real estate. From a legal standpoint, the only difference between modular construction and stick-built construction is during the construction phase. At completion, each construction method renders an equal home from a legal, regulatory, insurance, and appraisal standpoint.
A home built on a more modest budget will look like a stick-built home built on a modest budget, and a home built on a larger budget will look like a custom stick-built home built with a larger budget.
This home that we built sold almost immediately and at a premium in Palo Alto in the Silicon Valley, California.
Do you offer multi-family plans for apartment, condo, or town-home projects?
Yes. Modular construction is a particularly well-suited and cost-effective solution for the constrained job-sites typical in multi-family construction. A few examples of multi-family plans that we can build are available in our Multi-Family Plan Collection. Please contact us with more information about the number of units and expected finish for your project so that we can provide you with a project-specific estimate.
I know a real estate agent who says that your homes have to be disclosed as manufactured homes and appraise like manufactured homes, not like regular Single Family Residences?
Your real estate agent friend holds a common misconception of someone who does not actually know what a modular home is. Because they have never been involved in any transactions using modular homes, they do not have a point of reference to compare a modular home to, either aesthetically or legally. They are thinking, like most well-meaning real estate agents that don't have the correct information, that you are talking about a manufactured home. We could bore you with pages of technical/structural details that show we build regular homes, but we will spare you with this summary:
Our prebuilt, modular homes are built to the International Building Code (IBC) and California Building Code (CBC) just like any other single-family residential structure. We do not build to the federal affordable housing code used for manufactured homes called the HUD code. If we had a permanent steel frame under our homes and a bunch of piers, then it would be a manufactured home. The design and engineering process of our homes is identical to any other Single-family residential project, and the requirements made of our plans and homes are the same – meet the regular house state and local building codes. When you look under a modular, you see the same thing that you see under any site-built / stick-built home that is built on-site on a raised floor system – wood floor joists sitting on top of a regular 'ole concrete foundation.
Appraisers do not have an under-class category for modular homes. There are either Single-family residences, or there are manufactured homes. When they categorize and compare Single-family residences, they do not elevate or discriminate against the different types of Single-family residences, which include:
Wood-framed site-built homes
Wood-framed modular homes
Wood-framed panelized homes
Steel framed site-built homes
Steel framed panelized homes
Concrete block homes
Precast Concrete homes
Integrated wood and steel framed homes
SIP foam-and-wood framed panelized homes
ICF foam-and-concrete framed panelized homes
SCIP foam-and-concrete framed panelized homes
Poured or CMU-block concrete homes
and many, many others…….
These are all just homes built to state and local building code. Because they are all homes built to state and local building code, there is nothing to disclose as long as the home ends up permitted as a Single Family Residence by your city or county. People don't disclose that their refrigerator was not built on-site, that their cabinets were not built in their kitchen from raw lumber, or that they did not pour their sinks into molds and bake them in a kiln in their garage. The system of the building does not matter as long as you get to the same place, and disclosures are limited to negative facts. To read California's required Residential Real Estate Disclosures, go here.
The appraiser will compare the finished home to the neighboring properties, like any appraiser does, based on the Uniform Standards of Professional Appraisal Practice (USPAP). If your modular home has nice architecture and roof lines, an entry porch, an attractive patio, and great amenities and features, it will be worth more than a "wood-framed site-built home" of comparable size that doesn't have as good of amenities as you have. And, vice-versa, if you just build a very basic modular home with no amenities, a "wood-framed site-built home" of comparable size with lots of amenities will be worth more.
Your real estate agent friend is probably trying to do you a favor and keep you away from buying what they think of as a "trailer". That makes two of us – we don't sell any "trailers", or manufactured homes, so if you buy one, we won't get the deal.
Is it possible to determine the total cost of my project before I get started?
Modular building has a number of benefits over traditional stick-built construction. One of the main benefits is that we offer a large variety of pre-designed plans and we are able to provide current and consistent pricing on these homes. Going with a predesigned modular plan is usually the most cost-effective approach when building a single-family residence.
There are a number of items that cannot be priced without your getting a complete set of construction documents for the on-site work. A complete set of plans details things like your grading, utilities, foundation, garage, driveway, walkways, landscaping, city fees, etc. Cutting Edge Homes is not a construction company so we do not provide estimates for on-site work. Once your plans are done, we can introduce you to licensed contractors who would be happy to provide you with a detailed estimate.
Do your modular homes come with garages or do you build them?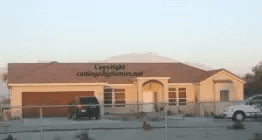 Many of our homes show a garage either on the floor plan or on the elevations. What is represented in the pictures or renderings is just one way that the garage might be done. Your garage can be attached or detached from the home and can be done in a variety of sizes and styles. Garages are big empty spaces and do not have a floor system that can be used for transportation to the site. A garage is more economical to build at your property and therefore almost always is built on-site. Cutting Edge Homes would be happy to order optional materials for you that can be used to finish your garage so it matches your home.
What are the standard specifications for your modular homes?
Homes can be ordered to just about any finish level that you want. Our homes usually come standard with 30-year composition shingle roofing and non-combustible fiber-cement siding with a 9 foot ceiling and a 5/12 roof pitch. The cabinets, countertops, lighting fixtures, switches, plumbing fixtures, heater, ducting, drywall, etc. are all usually installed within the home prior to delivery. Yes, the home even comes with the kitchen sink and a refrigerator.
More details regarding our specifications can be found here.
Sprinklers are required throughout California on almost all new home construction projects. Each sprinkler system is priced specific to the plan and the plan must be engineered. Sprinklers are not part of our standard specifications. When you are ready for a formal estimate on your chosen home model we are happy to prepare it and also include sprinkler pricing and other basic options that are desired.
We have provided a variety of elevations on our website to show different ways that a home might be finished. The standard look of our homes is a Craftsman style though we can help you to come up with just about any look that you require. Cutting Edge Homes does not build to one style. We build the home to the style, specification, and preferences of each of our clients. The best thing to do is start with a floor plan that fits your property, suits your needs, and works with your budget.
Some of our elevations and renderings show things like cedar siding, dormers, transom windows, stucco, metal roofs, decks, porches, and balconies. These items are either factory options or done on-site. Please contact your Cutting Edge Homes sales representative for our current specification list.
Can I custom design my own home?
We are able to work with you to design any style of home that you desire. We can adapt existing plans from our Plan Collections or work our designers to create your dream home. We are experts at working with clients and their architects to design and engineer a custom home that is efficient, practical, and looks as good or better than a home built by the slow conventional method. It should be noted that custom designs take longer, cost more, and make an already complex process even more complicated for everyone involved. If you are on a tight budget we actively discourage our clients from choosing to custom design a home.
Are you a general contractor? Do I need a general contractor for my modular home project?
Cutting Edge Homes does not act as a General Contractor on your project. We can focus on helping you find the perfect home for your family without concern for how much we would make off of the construction of a particular floor plan. Other competitors have a vested interest in your using a particular factory because it will mean more profits for their construction business. We do a large volume of homes and want you to pick the perfect home for you without pushing you into a factory that isn't right for you. We plug you into the process and know-how so that you can get the best prices from factories, lenders, contractors, and real estate agents so you navigate the building permit process as quickly as is possible.
You are not legally required to use a general contractor, but most people find it smart to use one because of the complexities of the building industry in California. Imagine the amount of technical details, state laws, and local codes in any high-tech industry. Would it make sense to try to build your own computer from raw materials yourself, or to hire a company to manage the process of getting all of the components and assembling them in a professional way? Building a long-lasting home is much more complicated than building a computer from scratch. If you have a typical full-time job, it will be very difficult to find the time to manage your project as an owner-builder. There are very few cost efficiencies in contracting a job yourself because it will go slower and you will pay higher subcontractor bid prices than if you were a regular general contractor. You will also make more costly mistakes than a good general contractor. If you are a contractor or developer with experience, it could make sense for you to contract the job yourself and have Cutting Edge provide the modular home delivered. We can introduce you to a certified modular home set-up contractor that will work directly with you to provide the installation of the home.
Who is responsible for which portion of the project, and who do I pay?
The Cutting Edge Homes proposal for your home includes the home, options, and features that you select, delivery to your site, and applicable state sales taxes on the base price. All on-site construction costs will be bid and contracted directly with you by a licensed California contractor outside of the scope of our contract. Those costs include grading, utilities, foundation, garage, driveway, decking, landscaping, set-up, and any other jobs that are required based on your needs or your site requirements. You will sign agreements with an architect and/or engineer for site improvement and foundation plans; with a geotechnical engineer for your soils report, and any other required consultants. Permits and fees are paid to your local municipality and the state of California.
Is a warranty included with my purchase?
All of our homes come with a 10 year structural coverage and a one year system's coverage from the Residential Warranty Company or a comparable warranty company, depending on the collection you choose from.
Can Cutting Edge Homes help me find land to build my house on?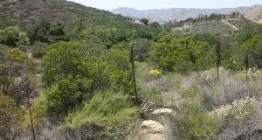 We would like to help our clients find land, but our experience has been that most folks who buy homes already have land in place when they come to us. We are looking for real estate brokers and agents who specialize in finding land anywhere in California and want to be part of our referral network. If you are able to help our clients, or know someone who can please fill out our contact form and we will get in touch regarding working with our company and clients.
Realtor contact for specific geographical areas:
Monterey County & Surrounding Areas:
Noreen Towers
(831) 320-9916
noreentowers@noreentowers.net
San Diego County Greater Area:
Enrique d'Oleire
(619) 719-8786
realtorlikenoother1@gmail.com
If you're a realtor who would like to help our clients find land, please contact us and we'd be happy to introduce you to our clients at their request.
How is size of a plan calculated?
Preliminary calculations are of the exterior of the building area as per industry standard. The approved construction documents will show the final dimensions.